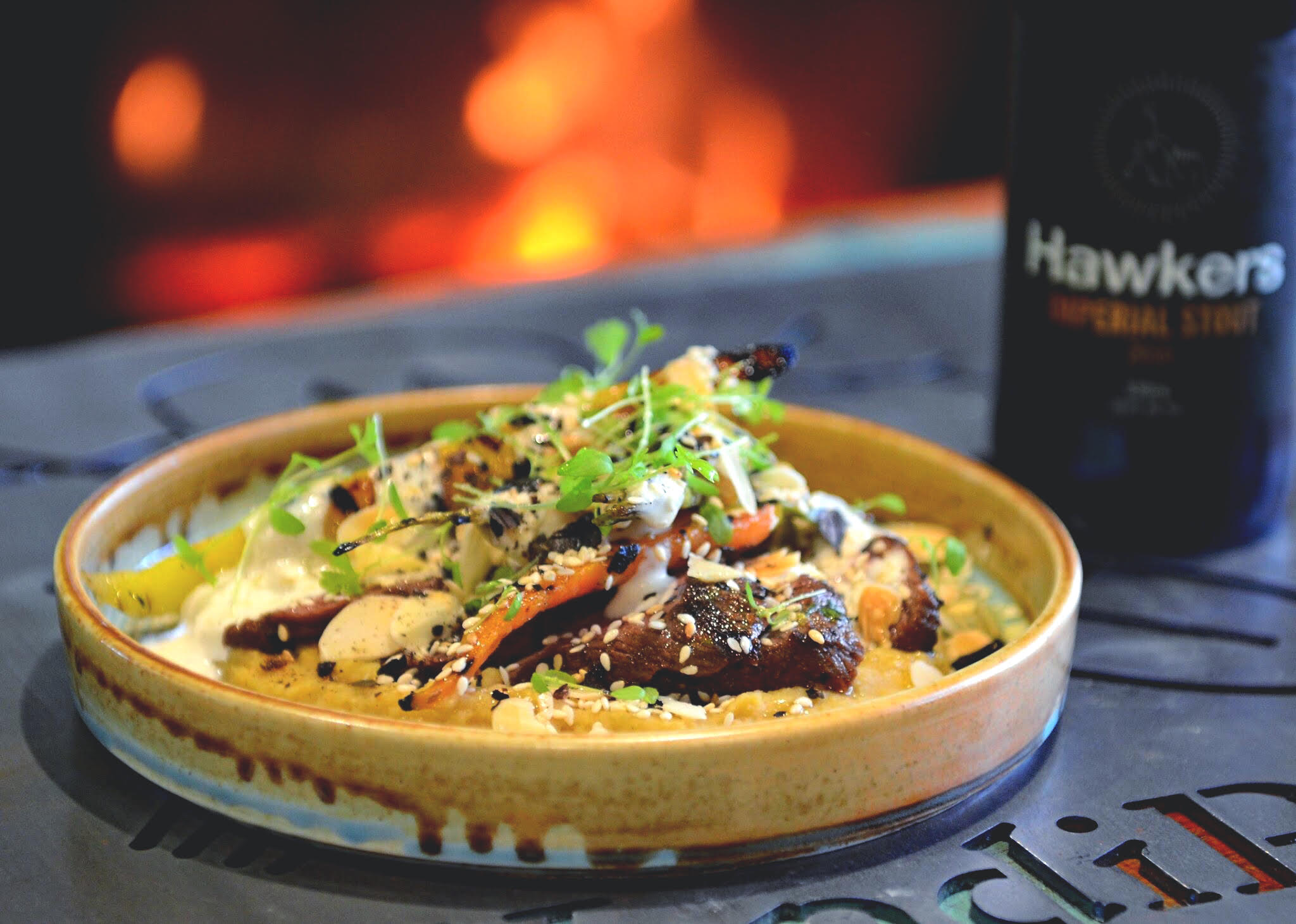 How it all started ~
publicans ~ tim & paddy
In 2005, Timmy and his friend had just finished the Fink desert motorcycle race and Paddy had just finished 6 years on Submarines in the Australian Navy. Needless to say both were parched. After a few beers they became friends and parted on their different ways around the world. Timmy went to Hakuba in Japan and Paddy on a five year expedition around the world. After which he decided to move to the North East of Victoria because of a love for the snow. After getting a job at local ski shop Paddy needed a place to stay and went to the pub to look for options and the first person he met was his old mate Tim from the desert. Paddy found shelter and Tim thought he had seen a ghost and after 5 years of snowboarding and beer research together, the stars aligned and The Wandi Pub started to become an obsession. Then on 17th November 2015 the keys where handed over and next generation of the Wandi Pub was born. We hope to bring you an experience that brings a sense of adventure, fun and an all-important beer after a long day in the mountains. Enjoy.
~ W h e r e a r e w e ? ~
~ m e n u ~
~ o u r n e w m e n u ~

~ fresh x local produce
~ C o c k t a i l s ~
// rosemary & thyme gin fizz //
patient wolf ~ summer thyme gin / fresh lemon juice / fresh thyme
$ 1 6
// Tikiosaka //
Roku gin / fresh lime / pine coconut sparkling / mint
$ 1 6
// coffee s'more //
fresh shot of coffee / bailys / vodka / choc ripple biscut / Toasted marshmallow
$ 1 8
// coconut & Hazelnut Margarita //
1800 coconut tequila / fresh lime / frangelico
$ 1 6
// Blood orange remedy //
blood orange / local remedy gin / fresh lime
$ 1 6
The sun bears
sunday 20th oct
~ 2pm till 5pm ~
~ A c c o m o d a t i o n ~
~ f i n d u s o n a i r B & B
We have basic accommodation with a shared bathroom available in the pub. This consists of;
~ 2 double rooms,
~ Bunk room w/ 4 single beds,
~ Double + single bed room.
For more information, pricing & available dates, feel free to give us a call on 5750 1050.
For our larger accommodation options, click on the links below to take you through to airbnb.
'paddy ~ wagon' luxury charter
The Wandi Pub now offers an exclusive bus service up to your favourite ski hills or perhaps your favourite brewery, winery or distillery. Send us a message or give us a call to organise your worry free travel.
~ ENQUIRE BELOW ~
~ SNow gear hire ~

HOYS SKIS
Hoys Skis have four centrally located shops in Harrietville, Mount Hotham Village, Jack Frost and Dinner Plain for all your snow holiday needs.
Discount packages available 2019
Wandi Pub guests can receive 15% off adult, youth & child ski and board rental packages at any Hoys shops ALL SEASON LONG. Upgraded this discount to 20% off these products if you hire snow chains from Hoys Harrietville or book snow travel through Hoys. Hoys offer free helmet hire with youth & children's ski & board hire packages and discounted under 18s rental clothing.
Upgrade to 25% off packages when pre-booking and prepaying at least 3 days prior to arrival.
NEW - Hoys MIDWEEK DEAL 2019 - Ride 3 midweek days for the price of 2.
Pick up any ski or board rental package from 3pm Mondays - Return gear by Thursday 6pm. Deal available on Sport, Performance & Demo levels of equipment & for child, youth & adult packages. Midweek Deal must be pre booked & prepaid minimum 3 days in advance. 2 days rental will be charged at full retail rate & deal cannot be used in conjunction with any other offer. Book this deal on our Book Online page through our Book Now 3 days midweek deal button. This deal will save you more than our 25% off offer on ski & board rental packages - WOW! Come on - you know you want to come up the mountain midweek & enjoy the freedom of our uncrowded slopes.
Phone
(03) 5750 1050
Location
580 Morses Creek Rd, Wandiligong VIC 3744
Hours
CLOSED TUESDAYS + WEDNESDAYS
Open 5 days ~ 12pm till late

Email address ~ wandiligonghotel@gmail.com